What Makes A Great School Website?
Mar 31, 2016 by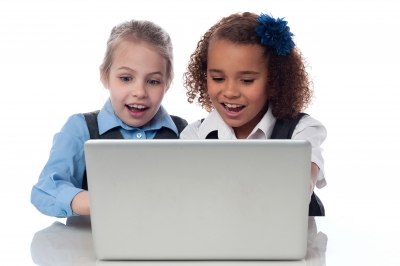 Is your school's website design getting you where you need to be in terms of engaging students, parents, and teachers?
In addition to being a valuable opportunity for making a great first impression on prospective families, your school's website is a tool that should be useful throughout every step of a student's education.
Not only does your school's website need to look professional, but it should also be easy for students, parents, teachers, and other members of the school community to navigate. Furthermore, a great school website keeps families up-to-date on school events and serves as a platform for connecting the community.
Simple to navigate 
The best school websites have a simple, organised navigation that makes it easy for users to find the information they are looking for. The homepage should make it easy to find important features such as the newsletter, reporting an absence, teacher's contact details, school calendar, and other important information.
Provides interesting, relevant content
Finding a way to regularly add fresh content to your school's website will ensure that your website stays relevant and useful. In addition, adding new content such as a Principal's blog, news updates, photos of student's work and school events, or other relevant information to your school's website will keep parents coming back.
Good galleries really make a school website - I can't emphasise this enough - and here are two great examples that we've done:
Also, I love the gallery of children's work that we set up for Chapel Downs Primary:
Easy to share and build community
Many schools are finding that it's important to share your website content on social media platforms in order to keep community members engaged with your school through your website.  
Belmont Intermediate make great use of Twitter and use it very effectively for daily notices. You'll see we've integrated it onto the website (which is easy to do) - http://www.belmontint.school.nz
If you're thinking about creating or updating your school website, please contact us, we'd love to help you. We have a schools website design package that we can tailor to meet your school's unique needs. 
Image courtesy of StockImages at FreeDigitalPhotos.net
Share

Tags